Cutting Edge Technology
iTERO ELEMENT 2 Digital Scanner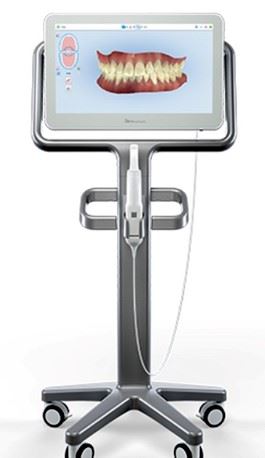 The iTero digital scanner provides precise imaging. "Patients loved the experience" because Invisalign treatment was made easier and more proficient with the use of our latest iTero digital impression scanner. This state-of-the-art technology allows us to take accurate 3D digital image of the patient's mouth. We eliminate the need for impression as well as expediting the process of starting your Invisalign treatment. The iTero scanner is all about comfort. The iTero does not expose our patients to any sort of radiation and is completely safe.
Your mouth is scanned with a laser wand, and the laser renders a digitally perfect, 3D impression of your teeth and soft tissue structures. Which means, no messy goop and no gagging. And the best part is that it is fast and accurate.
Our experience coupled with the use of our updated technology gives you the best possible outcome with your Invisalign treatment. Please give us a call and try us for a complimentary Invisalign consultation.
BIOLASE EPIC X Diode Laser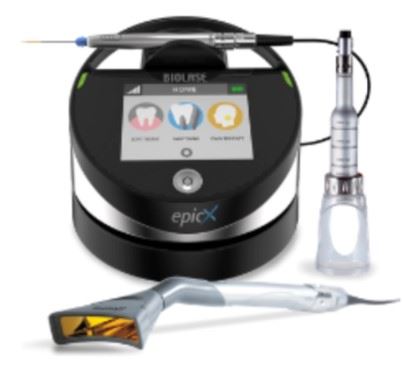 Our team is committed to delivering the very best of advanced dental technology. Being used in thousands of laboratories, we are proud to create a rewarding and advanced treatment experience with the BIOLASE EPIC X diode laser. This advanced system allows more effective treatments, shorter treatment time and maximizes the efficiency of common dental procedures. In addition, patients can enjoy a faster healing process.
The BIOLASE EPIC X diode laser has brought convenience to dental surgeries, from incision to the final steps of the recovery process. The laser can be applied towards the treatment of gum disease by effectively and painlessly removing irritated, damaged or inflamed gum tissue. The laser can also be used to shape your gum line through soft tissue gingival contouring, creating an aesthetic improvement to your smile.
With the BIOLASE EPIC X diode laser, in-office-teeth whitening is capable of delivering 6-10 shades whiter in less than 1 hour. We create whiter smile faster with less-to-no sensitivity problem.
DIAGNOdent Laser Cavity Detection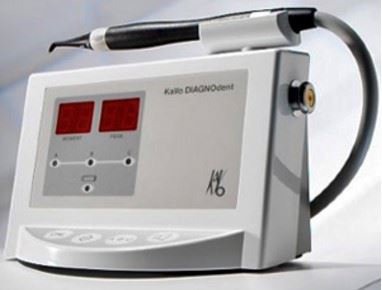 DIAGNOdent is a revolutionary new way to find even the smallest areas of tooth decay and cavities. By using the advanced DIAGNOdent technology, we are able to treat small cavities and areas of tooth decay before they become larger issues requiring multiple procedures. DIAGNOdent is a quick comfortable process that helps you keep your smile healthy and happy for a lifetime.
DIAGNOdent uses a precise laser scanning system to scan over your teeth while sending out an audio signal and registering a digital read-out. This laser cavity detection system is 95% accurate and can make all the difference in the need for a simple filling versus root canal treatment.
DEXcam 3 Intra-oral Camera
DEXcam intraoral camera can capture a highly detailed photo of your teeth and other soft tissue structures inside your mouth. It creates immediate visual impact with high definition images that we can "show and tell" to our patients. As the saying goes "picture speaks a thousand words" applies with the use of this intra oral camera. Our goal is for our patients to have a visual understanding of their dental situation.
To learn more about our cutting edge technology, call our office at (661) 387-2553.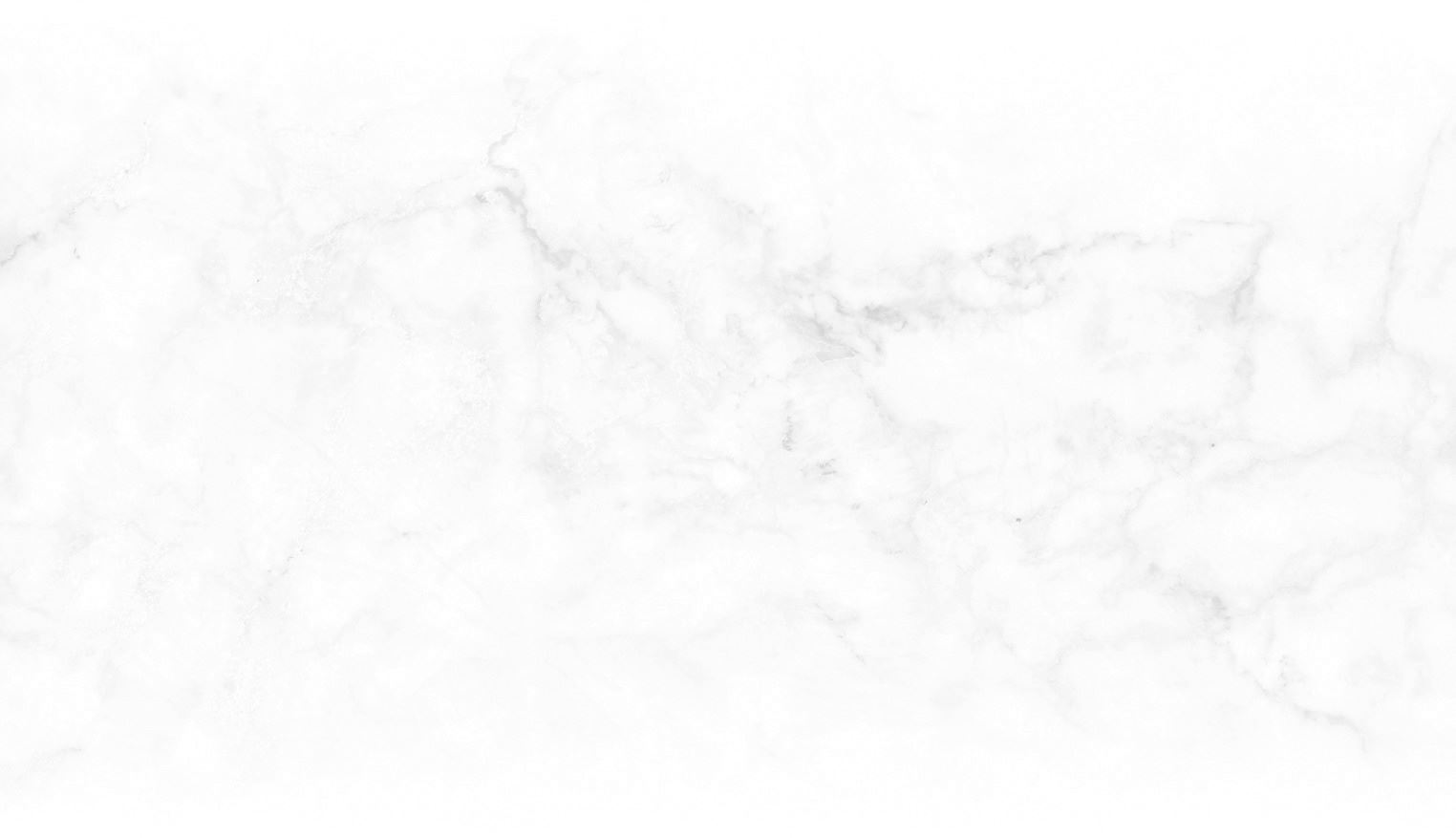 Why Choose Us?
Exceeding Expectations Since 2002
Flexible Availability

Family Friendly Environment

Variety of Payment Options

One-Stop Shop For All Dental Needs